Home
Welcome to ShowEvent.com










NEW DATES: Take notice.


October 21-22, 2017
Providence Home Show
Rhode Island Convention Center
Providence, RI

October 27-29, 2017
Fall Home Show
Connecticut Convention Center
Hartford, CT

October 28-29, 2017
Eastern Pennsylvania Fall Home Show
AG Hall
Allentown, PA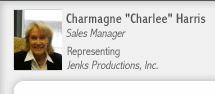 Jenks Productions, LLC.
205 East High Street
East Hampton, CT 06424 Phone: 860.918.0891
Toll Free: 877.721.0628
MA Office: 508.362.2745
Direct Fax: 860.529.7418 General Information & Sales:
Contact Us



Designed & Developed by:
Infotree Web Services
October 22, 2017




Not yet registered?




Exhibition and Trade Show Management
WE'LL SHOW YOU THE WAY!!!

Connect with me on the following sites:



View photos from the 2010 Baystate Bridal Event!
Providing Exhibitors and Sponsors Opportunities for Quality Leads at Bridal Shows, Pet Shows and Home Shows
We're sorry, that page could not be found.

If you typed the address in directly, please check the spelling.

Otherwise, it appears that page does not exist or has been removed.