Bridal Shows
Detailed Show Information










NEW DATES: Take notice.


November 4, 2018
15th Annual Farmington Wedding & Bridal Show
Hartford/Farmington Marriott
Farmington, CT

January 5-6, 2019
Annual Wedding & Bridal Expo
Connecticut Convention Center
Hartford, CT

January 5, 2019
17th Annual Westchester County Wedding & Bridal Expo
Westchester County Center
White Plains, NY

January 5-6, 2019
33rd Annual Connecticut Wedding & Bridal Expo
Connecticut Convention Center
Hartford, CT

January 12-13, 2019
27th Annual Springfield Wedding & Bridal Expo
Better Living Center "HOME OF THE BIG E"
Springfield, MA

January 13, 2019
18th Annual Baystate Wedding & Bridal Expo
Boston Marriot Newton Hotel
Auburndale, MA

January 20, 2019
11th Annual Worcester Wedding & Bridal Expo
Oakdale Theater
Wallingford, CT

February 24, 2019
16th Annual Hartford Wedding & Bridal Expo
Hartford XL Center
Hartford, CT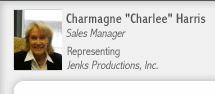 Jenks Productions, LLC.
205 East High Street
East Hampton, CT 06424 Phone: 860.918.0891
Toll Free: 877.721.0628
MA Office: 508.362.2745
Direct Fax: 860.529.7418 General Information & Sales:
Contact Us



Designed & Developed by:
Infotree Web Services
May 21, 2018




Not yet registered?




Exhibition and Trade Show Management
WE'LL SHOW YOU THE WAY!!!

Connect with me on the following sites:



Trade Show Event Management for Bridal, Pet and Home Décor Shows &amp/ Expos

Show Event Trade Show Managers Advertising Opportunities for Vendors and Sponsors at Bridal, Pet and Home Décor Shows & Expos

April 6, 2014
The 13th Annual
Hartford Bridal Expo
Hartford, CT

More details coming as this show approaches. Please view

last year's show

for more details.
General Information

Dates
April 6, 2014
Venue
Hartford XL Center
1 Civic Center Plaza
Hartford, CT 06120
Click here for directions.

Ticket Information

Floor Plan

Click here to view the show's floor plan.

Booth Information

Prices
Call For Pricing/Booth Availability
Phone: 860.918.0891
Toll Free: 877.721.0628
MA Office: 508.362.2745
Direct Fax: 860.529.7418
Contract
Click here for printable contract.