Trade Show Event Management for Bridal, Pet and Home Décor Shows &amp/ Expos

Show Event Trade Show Managers Advertising Opportunities for Vendors and Sponsors at Bridal, Pet and Home Décor Shows & Expos

March 5-7, 2010
The 16th Annual
Spring Hartford Home Show
Hartford, CT

Itís Spring in Connecticut once again and for the 16th year Jenks Productions, Inc. (formerly Osborne/Jenks Productions, Inc.) is proud to present their Annual Extravaganza of Products for your Home, Condo or Apartment. The home show will feature a wide range of exhibitors who are experts in state-of-the- art innovations as well as solutions for the preservation of historic New England homes.

Our staff has lined up over 500 exhibitors who are some of the best names in building and contracting, which include specialists in every aspect of home remodeling, renovation and maintenance. Many of our vendors are at the forefront of energy saving and environmentally sound technology. Take the time to speak with professionals from Connecticut and the Northeast and find out about the absolute latest and greatest in doors, floors, windows, heaters, decks, patios, sunrooms and home entertainment.

We have covered every aspect of your home inside and out. Whether youíre looking to remodel an out-of-date kitchen, replace some drafty windows or transform your landscaping ó the 13th Annual Spring Home Show has it all. Located in the accessible and spacious Connecticut Expo Center (exit 33 off I91) the Spring Home Show is Hartfordís premiere show event of the season.

The Spring Home Show runs Friday, March 5th through Sunday, March 7th. Show hours are Friday 5pm to 9 pm; Saturday 10 am to 9 pm and Sunday 10am to 6pm. Tickets are $10 for Adults, $8 for Seniors and Children 12 and under are Free.

Discovery HD Theater, star of Chasing Classic Cars Wayne Carini will be at the Spring Home Show to promote Autism Speaks.
With a lifetime of experience in automobile restoration under his belt, master car restorer Wayne Carini has a resume that includes body and paint work on rare car collections owned by the likes of David Letterman, tennis great Ivan Lendl and the DuPont family. He's been featured in the New York Times as well as numerous automobile magazines, and starred in two one-hour television specials.
Participating Sponsors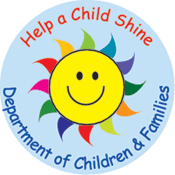 Click here to view the press release.
General Information

Dates
March 5-7, 2010
Hours
Friday, 5pm to 9pm
Saturday, 10am to 9pm
Sunday, 10am to 6pm
Venue
Connecticut Expo Center
Hartford, CT 06103
Click here for directions.
Special Features
Click here to view show features.
Vendor List
Click here to view the vendor list.

Ticket Information

Ticket Prices
$10 Adults,
$8 Seniors,
12 and under FREE
Tickets available at the door.
Discount
Foodshare Food Drive - Bring a non-perishable food item and receive $1.00 off admission

Floor Plan

Click here to view the show's floor plan.

Booth Information

Prices
Call For Pricing/Booth Availability
Phone: 860.918.0891
Toll Free: 877.721.0628
MA Office: 508.362.2745
Direct Fax: 860.529.7418
Contract
Click here for printable contract.